42 productos
1 x $2,339.00 = $2,339.00

1 x $1,929.00 = $1,929.00

1 x $1,209.00 = $1,209.00

1 x $1,419.00 = $1,419.00

1 x $1,029.00 = $1,029.00

1 x $1,639.00 = $1,639.00

1 x $1,139.00 = $1,139.00

1 x $1,549.00 = $1,549.00

1 x $1,299.00 = $1,299.00

1 x $2,519.00 = $2,519.00

1 x $1,069.00 = $1,069.00

1 x $3,179.00 = $3,179.00

1 x $2,669.00 = $2,669.00

1 x $1,669.00 = $1,669.00

1 x $1,579.00 = $1,579.00

1 x $1,199.00 = $1,199.00

1 x $1,299.00 = $1,299.00

1 x $1,599.00 = $1,599.00

1 x $1,649.00 = $1,649.00

1 x $1,389.00 = $1,389.00

1 x $4,609.00 = $4,609.00

1 x $1,939.00 = $1,939.00

1 x $2,149.00 = $2,149.00

1 x $1,789.00 = $1,789.00

1 x $1,099.00 = $1,099.00

1 x $1,329.00 = $1,329.00

$67,678.00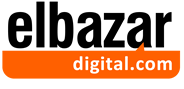 Descripción
- Autor:
Jay Calderin
- Idioma: Ingles
- Formato: Papel -Tapa Dura
- Editorial: Ilex Press
- ISBN-13:
9781781574492
- Páginas: 207
- Dimensiones: 18.75cm. x 12.70cm. x 2.24cm.
- Peso: 0.48 kg.
- Descripción:
How do you navigate the confusing and competitive fashion world after the relative comfort of fashion school? How do you learn to adapt to an industry that constantly evolves and throws new challenges your way? And above all, how do you play to your strengths as a designer, and build a successful career in business.What They Didn't Teach You in Fashion School is your survival guide to the fashion industry. Providing expert advice, and lots of inspiration, Jay Calderin shows you how to get the best out of the exhilarating world of fashion.