41 productos
1 x $3,039.00 = $3,039.00

1 x $1,969.00 = $1,969.00

1 x $1,909.00 = $1,909.00

1 x $2,239.00 = $2,239.00

1 x $2,219.00 = $2,219.00

1 x $2,609.00 = $2,609.00

1 x $1,789.00 = $1,789.00

1 x $1,059.00 = $1,059.00

1 x $1,499.00 = $1,499.00

1 x $1,919.00 = $1,919.00

1 x $1,289.00 = $1,289.00

1 x $1,329.00 = $1,329.00

1 x $1,849.00 = $1,849.00

1 x $1,439.00 = $1,439.00

1 x $1,029.00 = $1,029.00

1 x $3,309.00 = $3,309.00

1 x $1,169.00 = $1,169.00

1 x $1,469.00 = $1,469.00

1 x $1,459.00 = $1,459.00

1 x $1,769.00 = $1,769.00

1 x $1,079.00 = $1,079.00

1 x $2,879.00 = $2,879.00

1 x $1,339.00 = $1,339.00

1 x $2,159.00 = $2,159.00

1 x $2,959.00 = $2,959.00

1 x $1,039.00 = $1,039.00

$70,729.00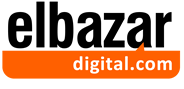 Descripción
-Autor: Arthur, Victor
-Editorial: CreateSpace Independent Publishing Platform
-Formato: Tapa Blanda
-Idioma: Ingles
-ISBN-13: 9781539097860
-Páginas: 150
-Dimensiones: 22.86cm. x 15.24cm. x 0.97cm.
-Peso (kg.): 0.74

-Descripcion:

Think you know Metroid? Think again!! This unofficial guide has over insert number full-color pages which give you all the information you will need to discover the quest on your own while feeling confident in your choices. ***FREE ----> Get the Ultimate Guide to the NES Classic Edition FREE when you purchase this book! Collect Every Item. Follow the complete walkthrough to obtain each collectible item and upgrade in the most efficient manner possible. Plan Your Own Path. Full-color maps give you an overview of each level and there position within the plant Zebes. Use them to design your own path and see how quickly you can reach Mother Brain. Know Your Enemies. Tables filled with information on your enemies allow you to learn their patterns and attacks. Protect Your Passwords. Never miss a save point. Popular and famous passwords can be found at the end of the book. There is even a section for you to write down your own. And So Much More. Whether you want to master the basics or discover hidden secrets, the information inside this book will help you play with confidence. Take your Metroid knowledge to the next level with The Ultimate Guide! Scroll up and BUY YOURS TODAY!!!