9 productos
1 x $1,229.00 = $1,229.00

1 x $1,349.00 = $1,349.00

1 x $1,079.00 = $1,079.00

1 x $1,729.00 = $1,729.00

1 x $1,179.00 = $1,179.00

$14,731.00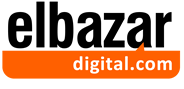 Descripción
- Autor:
Jim Harrison
- Idioma: Ingles
- Formato: Papel -Tapa Blanda
- Editorial: Copper Canyon Press
- ISBN-13:
9781556592676
- Páginas: 124
- Dimensiones: 22.86cm. x 16.76cm. x 1.02cm.
- Peso: 0.22 kg.
- Descripción:
Named to the Notable Books of the Year lists from The Kansas City Star and the Michigan Library Association."Jim Harrison is a writer with immortality in him." The Times (London)"This is [Harrisons] most robust, sure-footed, and blood-raising poetry collection to date." BooklistJim Harrison one of Americas most beloved writers calls his poetry "the true bones of my life." Although he is best known as a fiction writer, it is as a poet that Publishers Weekly famously called him an "untrammeled renegade genius." Saving Daylight, Harrisons tenth collection of poetry, is his first book of new poems in a decade. All of Harrisons abundant passions for life are poured into suites, prose poems, letter-poems, and even lyrics for a mariachi band.The subjects and concerns are wide-ranging from the heart-rending "Livingston Suite," where a boy drowns in the local river and the body is discovered by the poets wife to some of the most harrowing political poems of Harrisons career. There is also a cast of creature characters bears, dogs, birds, fish as well as the woodlands, thickets, and occasional cities of Arizona, Montana, Michigan, France, and Mexico."Imagination is my only possession," Harrison once said. And Saving Daylight is an imagination in full, exuberant bloom. Jim Harrison is the author of over thirty books of poetry, fiction, and nonfiction. His work has been translated into dozens of languages. Born and raised in Michigan, he now lives in Montana and Arizona.