16 productos
1 x $2,179.00 = $2,179.00

1 x $1,119.00 = $1,119.00

1 x $2,119.00 = $2,119.00

1 x $1,399.00 = $1,399.00

1 x $2,429.00 = $2,429.00

1 x $6,209.00 = $6,209.00

1 x $1,339.00 = $1,339.00

1 x $2,369.00 = $2,369.00

1 x $1,599.00 = $1,599.00

$31,804.00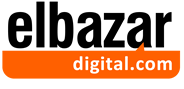 Descripción
-Autor: National Geographic Maps - Trails Illustrated
-Editorial: Gestalten
-Formato: Tapa Dura
-Idioma: Ingles
-ISBN-13: 9783899559576
-Páginas: 256
-Dimensiones: 30.23cm. x 24.64cm. x 2.79cm.
-Peso (kg.): 1.95

-Descripcion:

Marco Polo maps feature completely up-to-date, digitally generated mapping. A fold-out overview map is ideal for route planning and 7 self-adhesive Marco Polo mark-it stickers can be used to pin-point a destination or route for future reference.