60 productos
1 x $1,239.00 = $1,239.00

1 x $5,739.00 = $5,739.00

1 x $1,469.00 = $1,469.00

1 x $1,449.00 = $1,449.00

1 x $2,799.00 = $2,799.00

1 x $2,329.00 = $2,329.00

1 x $1,339.00 = $1,339.00

1 x $4,339.00 = $4,339.00

1 x $1,619.00 = $1,619.00

1 x $1,679.00 = $1,679.00

1 x $1,159.00 = $1,159.00

1 x $2,139.00 = $2,139.00

1 x $2,419.00 = $2,419.00

1 x $1,849.00 = $1,849.00

1 x $2,309.00 = $2,309.00

1 x $3,799.00 = $3,799.00

1 x $2,699.00 = $2,699.00

1 x $6,629.00 = $6,629.00

1 x $1,599.00 = $1,599.00

1 x $7,619.00 = $7,619.00

1 x $2,599.00 = $2,599.00

1 x $2,939.00 = $2,939.00

1 x $1,109.00 = $1,109.00

1 x $1,469.00 = $1,469.00

1 x $3,199.00 = $3,199.00

1 x $1,969.00 = $1,969.00

1 x $2,379.00 = $2,379.00

1 x $1,889.00 = $1,889.00

1 x $1,859.00 = $1,859.00

1 x $4,439.00 = $4,439.00

1 x $1,499.00 = $1,499.00

1 x $2,279.00 = $2,279.00

1 x $1,959.00 = $1,959.00

1 x $2,679.00 = $2,679.00

1 x $2,109.00 = $2,109.00

1 x $1,389.00 = $1,389.00

1 x $1,609.00 = $1,609.00

1 x $2,009.00 = $2,009.00

1 x $2,179.00 = $2,179.00

$130,300.00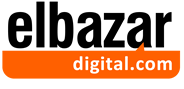 Descripción
-Autor: Harris, Thomas
-Editorial: Debolsillo
-Formato: Tapa Blanda
-Idioma: Español
-ISBN-13: 9786073175582
-Páginas: 408
-Dimensiones: 19.00cm. x 12.50cm. x 2.31cm.
-Peso (kg.): 0.37

-Descripcion:

(Axe Heaven). Each 1:4 scale ornamental replica guitar is individually handcrafted with solid wood and metal tuning keys. Each guitar model is approximately 10 in length and comes complete with a high-quality miniature adjustable A-frame stand and guitar case gift box. Axes Heaven Miniature Replicas look great, but are not playable.