8 productos
1 x $4,039.00 = $4,039.00

1 x $2,289.00 = $2,289.00

1 x $1,999.00 = $1,999.00

1 x $1,059.00 = $1,059.00

$15,432.00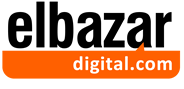 Descripción
-Autor: Fishman, Joyce
-Editorial: Outskirts Press
-Formato: Tapa Blanda
-Idioma: Ingles
-ISBN-13: 9781478729112
-Páginas: 50
-Dimensiones: 25.40cm. x 17.80cm. x 0.33cm.
-Peso (kg.): 0.43

-Descripcion:

When best friends Miaka and Yui open an ancient Chinese book, they find themselves transported to a parallel world where Miaka is identified as a priestess who must save an entire empire. A Graphic Novel. Original.