11 productos
1 x $1,519.00 = $1,519.00

1 x $1,119.00 = $1,119.00

1 x $1,399.00 = $1,399.00

1 x $1,819.00 = $1,819.00

1 x $1,339.00 = $1,339.00

1 x $1,559.00 = $1,559.00

1 x $1,959.00 = $1,959.00

1 x $1,259.00 = $1,259.00

1 x $2,189.00 = $2,189.00

1 x $1,379.00 = $1,379.00

$16,529.00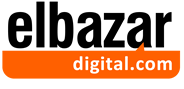 Descripción
-Autor: Beka - Popard
-Editorial: Cinebook, Ltd
-Formato: Tapa Blanda
-Idioma: Ingles
-ISBN-13: 9781905460441
-Páginas: 48
-Dimensiones: 25.68cm. x 18.54cm. x 0.30cm.
-Peso (kg.): 0.14

-Descripcion:

In December 2017, Steven M. Johnson saw he was getting upset by the daily antics of the U.S. President. He announced a "creativity counterattack" on Fac. In this book, he shares the first 100 days of creating unplanned line and color experiments, and unique comics. Selected panels are enlarged as full pages in black and white for coloring.