42 productos
1 x $2,339.00 = $2,339.00

1 x $1,929.00 = $1,929.00

1 x $1,209.00 = $1,209.00

1 x $1,419.00 = $1,419.00

1 x $1,029.00 = $1,029.00

1 x $1,639.00 = $1,639.00

1 x $1,139.00 = $1,139.00

1 x $1,549.00 = $1,549.00

1 x $1,299.00 = $1,299.00

1 x $2,519.00 = $2,519.00

1 x $1,069.00 = $1,069.00

1 x $3,179.00 = $3,179.00

1 x $2,669.00 = $2,669.00

1 x $1,669.00 = $1,669.00

1 x $1,579.00 = $1,579.00

1 x $1,199.00 = $1,199.00

1 x $1,299.00 = $1,299.00

1 x $1,599.00 = $1,599.00

1 x $1,649.00 = $1,649.00

1 x $1,389.00 = $1,389.00

1 x $4,609.00 = $4,609.00

1 x $1,939.00 = $1,939.00

1 x $2,149.00 = $2,149.00

1 x $1,789.00 = $1,789.00

1 x $1,099.00 = $1,099.00

1 x $1,329.00 = $1,329.00

$67,678.00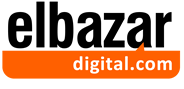 Descripción
-Autor: Maybe
-Editorial: Vertical Comics
-Formato: Tapa Blanda
-Idioma: Ingles
-ISBN-13: 9781947194533
-Páginas: 696
-Dimensiones: 21.01cm. x 15.01cm. x 2.21cm.
-Peso (kg.): 0.40

-Descripcion:

As a manager, you are a role model to your staff - so what sort of an example are you setting? In this progamme you will find out what being a role model really means and how to consciously set a good example in behaviour and attitudes. We will also consider how you can use role models yourself to improve the example you set for others.