16 productos
1 x $1,099.00 = $1,099.00

1 x $1,729.00 = $1,729.00

1 x $2,679.00 = $2,679.00

1 x $2,059.00 = $2,059.00

1 x $1,209.00 = $1,209.00

1 x $1,119.00 = $1,119.00

1 x $1,019.00 = $1,019.00

$24,644.00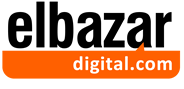 Descripción
-Autor: Yuzuki, Gao
-Editorial: Yen Press
-Formato: Tapa Blanda
-Idioma: Ingles
-ISBN-13: 9781975327569
-Páginas: 160
-Dimensiones: 19.05cm. x 12.70cm. x 1.27cm.
-Peso (kg.): 0.18

-Descripcion:

Karen is living her best life, getting to play as her cute chibi avatar Llenn in the VR game Gun Gale Online. She becomes fast friends with mysterious woman Pitohui, who invites her to an in-game event called the Squad Jam. But Karen won't be teamed up with her new friend-instead she gets paired with the stern and silent M. Not 10 minutes into the event, they get surrounded by a hail of gunfire! Will they be able to hold their own as a two-man team against squads with actual military training... Hey, wasn't this supposed to be just a game?!