16 productos
1 x $1,099.00 = $1,099.00

1 x $1,729.00 = $1,729.00

1 x $2,679.00 = $2,679.00

1 x $2,059.00 = $2,059.00

1 x $1,209.00 = $1,209.00

1 x $1,119.00 = $1,119.00

1 x $1,019.00 = $1,019.00

$24,644.00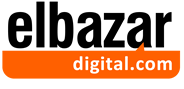 Descripción
-Autor: Yamagata, Ishio
-Editorial: Yen Press
-Formato: Tapa Blanda
-Idioma: Ingles
-ISBN-13: 9780316556262
-Páginas: 160
-Dimensiones: 19.05cm. x 12.70cm. x 1.27cm.
-Peso (kg.): 0.18

-Descripcion:

CRAFTY SEA CREATURES! Wakasa wants to write a book! Before he can do that, hes got to master a few rudimentary skills–like learning how to write the word merman. After that, things get dirty when Takasu and Wakasa decide to make mudballs. Meanwhile, Tatsumis uncle is cooking up his own crafty creations: romantic bath salts! And who better to test them out but the merman in Tatsumis bathtub?