42 productos
1 x $2,339.00 = $2,339.00

1 x $1,929.00 = $1,929.00

1 x $1,209.00 = $1,209.00

1 x $1,419.00 = $1,419.00

1 x $1,029.00 = $1,029.00

1 x $1,639.00 = $1,639.00

1 x $1,139.00 = $1,139.00

1 x $1,549.00 = $1,549.00

1 x $1,299.00 = $1,299.00

1 x $2,519.00 = $2,519.00

1 x $1,069.00 = $1,069.00

1 x $3,179.00 = $3,179.00

1 x $2,669.00 = $2,669.00

1 x $1,669.00 = $1,669.00

1 x $1,579.00 = $1,579.00

1 x $1,199.00 = $1,199.00

1 x $1,299.00 = $1,299.00

1 x $1,599.00 = $1,599.00

1 x $1,649.00 = $1,649.00

1 x $1,389.00 = $1,389.00

1 x $4,609.00 = $4,609.00

1 x $1,939.00 = $1,939.00

1 x $2,149.00 = $2,149.00

1 x $1,789.00 = $1,789.00

1 x $1,099.00 = $1,099.00

1 x $1,329.00 = $1,329.00

$67,678.00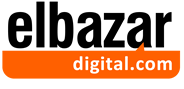 Descripción
-Autor: Trullas, Josep
-Editorial: OmniaBooks
-Formato: Tapa Blanda
-Idioma: Español
-ISBN-13: 9788494483257
-Páginas: 166
-Dimensiones: 21.59cm. x 13.97cm. x 0.99cm.
-Peso (kg.): 0.30

-Descripcion:

Within moments of meeting Jamie, Franny knows there is something different about him, a menacing quality underneath his quiet facade. Intrigued and mesmerized, she stalks him relentlessly, making his attempts to avoid her all but impossible. A night of passion leads to a terrifying truth, one in which Franny will never escape.