10 productos
1 x $1,519.00 = $1,519.00

1 x $1,119.00 = $1,119.00

1 x $1,399.00 = $1,399.00

1 x $1,819.00 = $1,819.00

1 x $1,339.00 = $1,339.00

1 x $1,559.00 = $1,559.00

1 x $1,959.00 = $1,959.00

1 x $1,259.00 = $1,259.00

1 x $2,189.00 = $2,189.00

$15,150.00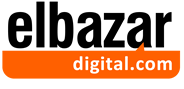 Descripción
-Autor: National Geographic Maps - Trails Illustrated
-Editorial: National Geographic Maps
-Formato: Tapa Dura
-Idioma: Ingles
-ISBN-13: 9781566956895
-Páginas: 48
-Dimensiones: 23.37cm. x 10.41cm. x 0.51cm.
-Peso (kg.): 0.10

-Descripcion:

Excerpt from Memoria Que para Informar Sobre el Origen y Estado Actual de las Obras Emprendidas para el Desague de las Lagunas del Valle de Mexico: Presento a la Excma. Diputacion Provincial el Vocal Que suficiente para dar V. E. El informe que se desea. Ellas son el fruto de Sus indagaciones per sonales, pues aunque con dolor, se ve obligado a' decir, que cuantas se le subministr'aron por los eu getos encargados inmediatamente de la obra, la ha hallado despues, del todo falsas, o al men°s notablemente alteradas. Aun las que encontro en. About the Publisher Forgotten Books publishes hundreds of thousands of rare and classic books. Find more at .forgottenbooksThis book is a reproduction of an important historical work. Forgotten Books uses state-of-the-art technology to digitally reconstruct the work, preserving the original format whilst repairing imperfections present in the aged copy. In rare cases, an imperfection in the original, such as a blemish or missing page, may be replicated in our edition. We do, however, repair the vast majority of imperfections successfully; any imperfections that remain are intentionally left to preserve the state of such historical works.