0
productos
Su cesta de la compra está vacía!

011-3221-3652

+54-911-2290-6553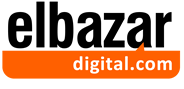 - Idioma: Ingles
- Formato: Papel -Tapa Blanda
- Editorial: World Almanac
- ISBN-13:
9781600571909
- Páginas: 1008
- Dimensiones: 20.32cm. x 13.64cm. x 3.81cm.
- Peso: 0.70 kg.
- Descripción:
Get thousands of facts right at your fingertips with this updated resource.The World Almanac and Book of Facts is America's top-selling reference book of all time, with more than 82 million copies sold. Published annually since 1868, this compendium of information is the authoritative source for all your entertainment, reference, and learning needs. The 2015 edition of The World Almanac reviews the events of 2014 and will be your go-to source for any questions on any topic in the upcoming year. Praised as a ''treasure trove of political, economic, scientific and educational statistics and information'' by The Wall Street Journal, The World Almanac contains thousands of facts that are unavailable publicly elsewhere. The World Almanac and Book of Facts will answer all of your trivia needsafrom history and sports to geography, pop culture, and much more. Features include:a The Year in Review: The World Almanac takes a look back at 2014 while providing all the information you'll need in 2015. a 2014aTop 10 News Topics: The editors of The World Almanac list the top stories that held their attention in 2014. a 2014aElection Results: Complete state-by-state results from 2014 midterm elections. a 2014aYear in Sports: Hundreds of pages of trivia and statistics that are essential for any sports fan, featuring complete coverage of the Men's World Cup in Brazil, 2014 World Series, Winter Olympic Games in Sochi, and much more. a 2014aYear in Pictures: Striking full-color images from around the world in 2014, covering news, entertainment, science, and sports. a World Almanac Editors' Picks: Time Capsule: The World Almanac lists the items that most came to symbolize the year 2014, from news and sports to pop culture. a Offbeat News Stories: The World Almanac editors found some of the strangest news stories of the year. a The World at a Glance: This annual feature of The World Almanac provides a quick look at the surprising stats and curious facts that define the changing world today. a American Veterans: A Statistical Feature: After a year in which the performance of the U.S. Department of Veterans Affairs came under scrutiny, this statistical feature reveals important information on the health, employment, education, and future prospects of American veterans. a Health Care Statistics: Details about U.S. health care policy, including ongoing implementation of health care reform and the first statistics on federal and state health insurance marketplace enrollment, consumer costs, and much more. a World Almanac Editors' Picks: Most Controversial Sports Team Owners: From Walter OMalley to George Steinbrenner to Donald Sterling, the owners of sports teams have the power to change the game. The editors of The World Almanac choose the most controversial franchise owners of past and present pro sports. a and much more.