2 productos
1 x $2,779.00 = $2,779.00

1 x $3,311.00 = $3,311.00

$6,090.00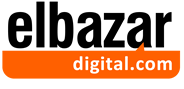 Dispensadores y Purificadores > Dispensers de Agua
Mostrar del 1 al 19 (de 19 productos)
Páginas de Resultados: 1




-Titulo Original : Water Bottle Pump,TOPROAD Touch Switch Cold Water Dispenser Portable Electric USB Charging Automatic Drinking Water Pump 5 Gallon Bottle for Home Kitchen Outdoor Office-Fabricante : TOPROAD-Descripcion Original: 【Safety & health】BPA free drinking water dispenser, food grade silicone hose, high density ABS plastic, no toxic, and no smell. // 【USB Rechargeable Water Dispenser】Built in rechargeable 1200mAh battery. Can used for 30-40 days or around 6 bottles of 5 gallon water once full charged. No need to charge every day. It can be taken along anywhere for water dispensing. Use it Indoor or Outdoor. // 【High Compatibility and High-sensitivity touch switch】The drinking water pump is suitable for gallon barrels with a 2.16-inch (5.5cm) neck. Don't need to pry the lid. So it fits most water bottles and for 5 gallon water bottle.High-sensitivity touch switch, pumping at the touch, then pumping and stopping, simple and practical, long life. // 【Easy to Use】Simply fasten the small pump on the bottle mouth. One switch operation, totally hassle free even for kids and elders. Press once switch, pump 0.39 gallons of water and stop automatically. // 【100% Guarantee】Automatic water dispenser come with 60 days money back guarantee and lifetime warranty. A friendly customer service is always waiting you. An absolutely risk-free purchase. // 1. Safe Material: BPA free, Food grade silicone hose,high density ABS plastic shell. 2.Sensitive touch buttons: simple and practical, not easy to break. 3. Prevent overflowing cups: Automatically shut down every time you pump 0.39 gallons (1 minute) to prevent overflowing cups. 4. USB powered: Rechargeable battery, can be used to pump out 31 gallons water if fully charged. 5. Fits All Standard Size Bottle: Standard size is 2.16 Inch (5.5cm) neck size, fits for 2, 3, 5 and other standard size water bottle. 6. Extensive use: Portable device for both indoor and outdoor use like office, home, Kitchen, camping, picnic, activities, etc 7. Automatic water dispenser come with 60 days money back guarantee and lifetime warranty. A friendly customer service is always waiting you. An absolutely risk-free purchase. Material: ABS and Silicone Operating Voltage: DC 5V Power Rating: 3.8W Charging Time: 2 Hours Charging: Micro USB Charging Cable Suitable for: 2,3,4,5 Gallon Water Bottles Size: 2.5*5.7*6.1 inch Hose Length: 23.7inch 1 * Water Pump 1 * Food Grade Silicone Hose 1 * Inlet Pipe Head 1 * Micro USB Charging Cable 1 * Manual 1. Connect the silicone hose and insert the silicone hose to the bottle. Then fasten the water pump 2. Press the button to pump out the water 3. Press the button again to stop pumping 4. Charge with the Micro USB cable when out of batter...

-Titulo Original : Vianber Wireless Electric Water Pump,Automatic Gallon Bottled Drinking Water Pump Dispenser With Switch Button Portable Button Pump for Home Travel / Office / kitchen (White)-Fabricante : VIANBER-Descripcion Original: ♥【MATERIAL】- Stainless steel outlet pipe, effectively prevent rust, no impurity adsorption, scratch-resistant.ABS resin shell, environmental safety, food grade silicone tube, safe non-toxic and tasteless. // ♥【FEATURE】- Charging by USB cable, Easy to install and use.This suction service is equipped with a power plug. It can be used while you insert it in the mouth of bottled water.Humanized 45 ° inclined outlet pipe is more convenient. 10 seconds out of water 350ml. // ♥【OCCASSION】- A machine can be used for different sizes of bottled water without pry the lid.Fits most standard 5-6 gallon water bottles. // ♥【EASY TO USE】- Easy to use, the elderly children can also operate, just need to gently click, you can water.Family health drinking water necessary. // ♥【PUMP SIZE】- 7.5 x 19cm/2.95"x 7.48" Weight: 0.45kg(0.99lb) // Color: ABS + Food Grade Silicone White, Black 55CM/ 21.66  4W  5V 1350mA lithium battery (Built-in) : - Easy to install and use it.  - This suction service is equipped with a power plug.  - Battery charging mode allows to be used in anywhere. - ABS shell, food grade silicone tube, non-toxic, healthy and eco-friendly. - Automatic electric suction device is very convenient and useful.  - Suitable for a variety of models barrel without pry the lid. 1 x Electric Drinking Water Pump Dispenser 1 x USB Charging Cable 1 x Transparent Silicone Hose 1 x User Manual 1. Due to the built-in motor, battery, circuit board, the host prohibits the use of water rinse, requiring a cloth wipe. 2. Long-term non-replacement of water prone to health problems, experts suggest that should be replaced once every two months...

-Titulo Original : PDTO 5 Gallon Water Bottle Dispenser - Electric Portable Drinking Water Pump Dispenser for 1 to 5 Gallon Jugs with USB Cable-Fabricante : PDTO-Descripcion Original: Easy-to-Use Water Bottle Dispenser: The automatic water pump is not like the manual one, you just need to connect the silicone tube with it and insert the tube into the bottled water and press the button to get your water, easy to use, no trouble at all. // 2 Working Modes Water Pump Dispenser: There are 2 working modes, one is to press the red button to start and stop getting water, another is one-handed operation, touch the switch near the water outlet, water comes out, leave the switch, the water bottle pump dispenser stops working. // Widely Application Water Bottle Pump: Embedded design, contact stably, matching common barrel shape, the portable water bottle dispenser can be widely used at home, school, office,outdoors and etc, it can be used for 1-5 gallon water bottles. // Rechargeable Drinking Water Pump: With built-in 1500mAh battery, after 2 hours full charged, the bottled water dispenser can be used for 20-30 days, pump 5-8 five gallon bottles. The micro USB charging cable is universal. (We don't recommend you to charge over 2 hours, the power if full the light will turn green.) // Enjoy Clean Water Anywhere: No more carrying, lifting and flipping those heavy bottles into the dispense machine! Even for kids and elders, this dispensing pump is a great addition to any kitchen, bedroom, office and school! The water bottle cap in the picture is not included, hope you can understand. //...
Mostrar del 1 al 19 (de 19 productos)
Páginas de Resultados: 1