2 productos
$1,538.00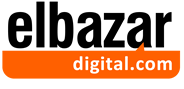 -Autor: Jean W. LeLoup - Glynis Cowell - Audrey L. Heining-Boynton-Editorial: Pearson-Formato: Tapa Blanda-Idioma: Ingles-ISBN-13: 9780134146874-Páginas: 672-Dimensiones: 25.15cm. x 20.07cm. x 2.54cm.-Peso (kg.): 1.20-Descripcion: When we walk, we have time to talk. The natural human pace is walking. We can run or sprint, but not for long. Eventually, we are exhausted and have to stop. But we can walk almost endlessly. It is actually amazing how far we can go when we walk, ultimately much farther than when we run. The ¡Anda! program was designed to give students more opportunities to pause and take a breath to take in all that makes up the exciting Spanish-speaking world. ¡Anda!s streamlined approach to grammar and vocabulary helps instructors slow the pace of Elementary and Intermediate Spanish, giving students time to put language to use. New online resources in MySpanishLab – such as tools that enable students to practice Spanish with native speakers from around the world and engaging video content that offers insights into Spanish-speaking cultures – further help facilitate meaningful learning experiences within and outside the classroom...




-Autor: J. Spencer Fluhman-Editorial: The University of North Carolina Press-Formato: Tapa Dura-Idioma: Ingles-ISBN-13: 9780807835715-Páginas: 240-Dimensiones: 2.08cm. x 23.95cm. x 16.28cm.-Peso (kg.): 0.45-Descripcion: Though the U.S. Constitution guarantees the free exercise of religion, it does not specify what counts as a religion. From its founding in the 1830s, Mormonism, a homegrown American faith, drew thousands of converts but far more critics. In "A Peculiar People", J. Spencer Fluhman offers a comprehensive history of anti-Mormon thought and the associated passionate debates about religious authenticity in nineteenth-century America. He argues that understanding anti-Mormonism provides critical insight into the American psyche because Mormonism became a potent symbol around which ideas about religion and the state took shape. Fluhman documents how Mormonism was defamed, with attacks often aimed at polygamy, and shows how the new faith supplied a social enemy for a public agitated by the popular press and wracked with social and economic instability. Taking the story to the turn of the century, Fluhman demonstrates how Mormonism's own transformations, the result of both choice and outside force, sapped the strength of the worst anti-Mormon vitriol, triggering the acceptance of Utah into the Union in 1896 and also paving the way for the dramatic, yet still grudging, acceptance of Mormonism as an American religion...

-Autor: Janis L Silverman-Editorial: Pieces of Learning-Formato: Tapa Blanda-Idioma: Ingles-ISBN-13: 9781880505731-Páginas: 64-Dimensiones: 0.00cm. x 0.00cm. x 0.00cm.-Peso (kg.): 0.27-Descripcion: " . . . an age appropriate version of an important element in our society . . ."Learn it. Remember it. Live it. Right. Wrong. Consequences. Values that make the difference are found in Janis Silverman's second book "Advanced" Fairy Tales. Some of the tales are less familiar; some are more complicated and take a more mature student to untangle the possible misbehaviors to be charged. But the teacher-tested results speak for themselves . . .". . . What a great way to teacher character education in the classroom . . ."". . . developing strategies for conflict resolution makes Advanced Fairy Tales on Trial a valuable addition to any resource or classroom library . . ."". . . Writing out their thoughts on the special forms has helped them to solidify their ideas before they speak . . best of all, the students and teachers had so much fun!"". . . My class had to rely on their listening and note-taking skills . . . as responsible jurors they did not want to miss any crucial details . . . I was surprised to see the amount of critical problem-solving that took place . . ."Includes Criminal Behavior chart, Trial Roles, Trial Procedure, Opening, Closing and Legal Argument Forms, and Pre and Post trial questions. Tales include:- The Tinder Box- Cinderella- Sleeping Beauty- Two Bad Mice- Toads and Diamonds The Gingerbread Boy- The Bremen Town Musicians- The Pied Piper of Hamelin- Aladdin and the Wonderful Lamp- The Hare and the Hedgeho...

-Autor: Christian Art Publishers-Editorial: Christian Art Publishers-Formato: Tapa Blanda-Idioma: Ingles-ISBN-13: 9781432114893-Páginas: 128-Dimensiones: 21.59cm. x 21.92cm. x 1.27cm.-Peso (kg.): 0.48-Descripcion: Scripture from the Book of Psalms, with its beautiful poetry and rich imagery, is featured in 27 of the beautiful designs and ink drawings awaiting your coloring pleasure. Share the joy of coloring again and invite others to join you - the perforated pages make this a shareable pastime. When you're finished, hang your artwork on the fridge for daily inspiration. Everyone will find something that excites their creativity from amongst the delightful patterns, designs, motifs and ink drawings. The book is bound in glossy heavy-duty stock with embossed text and design.Perforated One-Side Printed Sturdy PagesDesigned for Fun, Serenity, Calmness & Quiet InspirationIncludes Gift Tags / Cards to ColorPresentation Page for Gift-GivingScripture from Psalms8 1/2 x 8 1/2 Inc...

- Actores: Vincent Price - Reggie Rymal - Frank Lovejoy - Carolyn Jones - Charles Bronson- Director: Andre De Toth- Formato: Audio CD- Sello: Imports- Edicion: 3D- Detalle: Import- Discos: 5- Duracion: 88- Fecha de Lanzamiento: 2014-07-08- Opciones de Lenguaje:English - PublishedEnglish - Original Language- Tracks: Disco: 1 1: Dance on a Volcano 2: Dancing with the Moonlit Knight 3: Fly on a Windshield 4: Broadway Melody of 1974 5: Carpet Crawlers 6: The Return of the Giant Hogweed 7: The Musical Box 8: Horizons 9: Unquiet Slumbers for the Sleepers 10: In That Quiet Earth 11: Afterglow 12: I Know What I Like 13: Dance on a Volcano 14: Dancing with the Moonlit Knight 15: Fly on a Windshield 16: Broadway Melody of 1974 17: Carpet Crawlers 18: Return of the Giant Hogweed 19: The Musical Box 20: Horizons 21: Unquiet Slumbers for the Sleepers 22: In That Quiet Earth 23: Afterglow 24: I Know What I Like 25: Firth of Fifth 26: Ripples 27: The Fountain of Salmacis 28: Suppers Ready 29: Watcher of the Skies 30: Los Endos 31: Dance on a Volcano 32: Dancing with the Moonlit Knight 33: Fly on a Windshield 34: Broadway Melody of 1974 35: Carpet Crawlers 36: Return of the Giant Hogweed 37: The Musical Box 38: Horizons 39: Unquiet Slumbers for the Sleepers 40: In That Quiet Earth 41: Afterglow 42: I Know What I Like 43: Firth of Fifth 44: Ripples 45: The Fountain of Salmacis 46: Suppers Ready 47: Watcher of the Skies 48: Los Endos 49: Backstage 50: Album By Album ...