4 productos
1 x $9,129.00 = $9,129.00

1 x $3,889.00 = $3,889.00

1 x $7,329.00 = $7,329.00

1 x $18,499.00 = $18,499.00

$38,846.00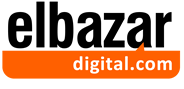 Mostrar del 1 al 23 (de 23 productos)
Páginas de Resultados: 1





-Titulo Original : MOULL Pickleball Paddles,Graphite Pickleball Paddle Set of 2 Pickleball Racquet,4 Pickleball Balls,1 Bag,2 Cooling Towels,Premium Graphite Craft Rackets Honeycomb Core.-Fabricante : MOULL-Descripcion Original: ...

-Titulo Original : HUDEF Pickleball Paddles Racket,Graphite Carbon Fiber Face,Shield Pattern Lightweight 8OZ with Cover,Ultra Cushion,Honeycomb Polymer Core & Premium Grip-Fabricante : HUDEF-Descripcion Original: ?USAPA approved?this pickleball paddle has passed USAPA testing and is approved for sanctioned tournament play. wide paddle face minimizes edge guard hits and provides bigger sweet spot and improves performance even on off-center shots and reduces mishits. It's the best pickleball paddle for players of all levels to participate in various tournaments. // ?Perfect for tournament player?this pickleball paddle's is made of new fiber material, using a softer polypropylene honeycomb core, which has better softness and toughness.the surface of the pickleball racket uses high-purity and high-density graphite, which guarantees strong strength, stability and durability.whether it's offense or defense, a good racket can greatly increase the chance of winning.the hudef pickleball racket is the best choice for family and friends. // Performance perforated cushion grip (size 4.72") ?a balance focused paddle with a ball control edge. ergonomic cushioned grip shape fits most hands comfortably and minimizes slipping while providing exceptional experience. // ?Scentific size design?width:7.8inch,height:16inch.two weight range of 8.0-8.4(mid-weight)/7.5-7.9(lightweight) ounces is great for tournament professionals / players of all levels.package include: 1 pickleball paddle +1 exquisite box + 1 mesh bag + racket special cloth. // If you have any questions or dissatisfaction with the product, please contact us in time. thank you? // HUDEF MIssion, spread positive energy, and we show our respect for players by making the best paddles. Our story How we got our start? Hudef started his frst job in sports and by accident asked to develop new products for a new sport, that is Pickleball! Then Hudef traveled to Seattle, Washington, without knowing it is the place that pickleball game was invented But from that day, Hudef knew that he would be one witn Pickleball. What makes our product unique? HUDEF was the first to research and develop the technology of paddle surface rotation. HUDEF became the name of the company which was set up in Colorado, U.S. and quickly become a world-wide brand in sports industry. Why we love what we do? The original meaning of Hudef is Breaking the cocoon into a butterfly.When faced a difficult situation, Hudef was inspired to be strong and brave by his father. Hudef and his father determined to focus on making positive changes and contributions to their society through the sport Pickleball...

-Titulo Original : Louislam Pickleball Paddles Graphite Pickleball Paddle Set of 2 Honeycomb Composite Core Lightweight Pickleball Racket Set with Pickleball Balls-Fabricante : Louislam-Descripcion Original: Polypropylene Honeycomb Core Pickleball Paddle:Louislam pickleball rackets with the honeycomb composite core has the most stable structure, which can enhance the strength and rigidity of the pickleball racquet at the same time, and greatly reduce the weight of the pickleball racket, which balances the control power of the racket and the power of hitting the ball. // 7.76oz Pickleball Paddle Set:High-end materials and professional craftsmanship create this Louislam racket with a weight of 7.76oz, which is lighter than most rackets, easier to control and maneuver, and helps you to catch the ball more accurately when playing on the court. // Comfortable Ultra Cushion Grip:Widebody pickleball set dimensions: 16" L x 7.83" W . The grip circumference of this light pickleball paddle is 4.25" and the length is 5.25". The comfortable handle allows you to avoid fatigue when playing. // Usapa Approved:Louislam pickleball paddles and outdoor balls is Usapa approved so that you can use our paddle and ball in tournaments and have the best experience on the court. // Pickleball Paddles And Balls:2 pack graphite pickleball paddle set, 4 indoor and outdoor pickleball balls and portable racquet bag meet all pickle ball game need at anywhere and anytime. //...
Mostrar del 1 al 23 (de 23 productos)
Páginas de Resultados: 1