9 productos
1 x $2,059.00 = $2,059.00

1 x $1,229.00 = $1,229.00

1 x $2,449.00 = $2,449.00

1 x $1,279.00 = $1,279.00

1 x $3,509.00 = $3,509.00

1 x $2,369.00 = $2,369.00

1 x $1,579.00 = $1,579.00

$20,651.00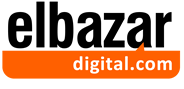 Accesorios para Cámaras > Monitores
Mostrar del 1 al 23 (de 23 productos)
Páginas de Resultados: 1





-Titulo Original : LILLIPUT A7S 7 Inch On Camera Field Monitor Supports 4K HDMI Input Loop Output 1920x1200 Native Resolution 1000:1 Contrast 500cd/m2 Brightness 170 Degree Wide Viewing Angle + CANON LP-E6 battery plate-Fabricante : LILLIPUT-Descripcion Original: MODEL : A7S 7" Camera-top Monitor with 1920x1200 native resolution. // 1920x1200, Full HD resolution, // 500cd/m² high brightness, // 1000:1 high contrast, // 4K HDMI input & loop output, // Model : A7S A Better Camera Mate A7s, matches with world-famous 4K/FHD camera brands, to assist cameraman in better photography experience. Durable Protection, Silicon rubber case with sun shade, providing an overall protection from drop, shock, sunlight and bright light environment. F1&F2 user-definable buttons to custom auxiliary functions as shortcut, such as peaking,underscan and checkfield. Use the Dial to select and adjust the value among of sharpness, sateration. tint and volume, etc. 75mm VESA and hot shoe mounts to fix A7s on the top of camera or camcorder. Display Screen: 7 IPS Physical Resolution: 1920x1200 Aspect Ratio: 16:10 Brightness: 500cd/㎡ Contrast: 1000:1 Viewing Angle: 170°/170°(H/V) HDMI input: 1 HDMI output: 1 Speaker: 1 Ear Phone Slot: 1 Current: 1A Input Voltage: DC 7-24V Battery Plate: LP-E6 Power Consumption: ≤12W Operating Temperature: -20°C-60°C Storage Temperature: -30°C-70°C LWD: 182.1 x 124 x 20.5mm Weight: 320g What's in the package: Foldable Sun Hood x1 Silicon Rubber Case x1 Batter plate : LP-E6 X1 HDMI A/C CABLE X1 HOT SHOE MOUNT X1 PACKING BOX X1 Free Gifts offer by LILLIPUT OFFICIAL SELLER:VIVITEQ :12V adapter...

-Titulo Original : Feelworld F570 5.7 IPS Full HD 1920x1080 On Camera Monitor Support 4K HDMI Input/Output for DSLR Cameras and Gimbal Stabilizer-Fabricante : FEELWORLD-Descripcion Original: High Resolution: Full HD 1920x1080,support 4K HDMI input and output // 170° wide viewing angles IPS Panel,High Contrast: 1400:1,High Brightness: 460cd/m² // Ultra thin design 18.6mm thickness,simple,compact and rugged for stabilizer // Safe Area (80%,85%,90%,93%,96%,2.35:1);Ratio marker (4:3,13:9,14:9,15:9,16:9,1.85:1,2.35:1);Marker Color (Red,Green,Blue,White,Black);Check Field (Red/Green/Blue/Mono) // Features standard 1/4" mount points for attaching it to cameras and rigs. Using the 1/4 inch hole, you can sit on a table using the built in kick stand or securely attach it to the top of your camera as the ultimate HD viewfinder // FEELWORLD F5 5' Full HD monitor: www.amazon.com/dp/B07H94C8B2 Feelworld fw568 5.5' 4k full hd monitor: www.amazon.com/dp/B07K2XN7NX FEELWORLD FW279S 7 Inch 2200nit monitor: www.amazon.com/dp/B07HH1RQSP Feature High Resolution: Full HD 1920x1080 High Contrast: 1400:1 High Brightness: 460cd/m2 170° wide viewing angles IPS Panel Ultra thin design 18.6mm thickness Peaking Focus Assist (Red,Green,Blue three colors optional highlight over parts of the image in focus) Safe Area (80%,85%,90%,93%,96%,2.35:1) Ratio marker (4:3,13:9,14:9,15:9,16:9,1.85:1,2.35:1) Marker Color (Red,Green,Blue,White,Black) Check Field (Red/Green/Blue/Mono) Pixel to Pixel Center Marker Image Flip (H, V, H/V) Image Freeze Color Temperature Adjustment Specification Model:F570 Screen Size:5.7 IPS Resolution:1920x1080 pixels Pixe Pitch:0.0657x0.0219 mm Aspect Ratio:16:9 Brightness:460cd/m2 Contrast Ratio:1400:1 Backlight:LED Viewing Angle:85°/85°(L/R) 85°/85°(U/D) Input:HDMI Output:HDMI Audio:Stereo Headphone Input Voltage:DC7~24V Power Consumption:≤8W Working Temperature:-20°C~55°C Storage Temperature:-30°C~65°C Install Way:1/4-20 Thread Socket HDMI Input/ Output Support Format 480i/576i/480p/576p 1080i (60/59.94/50) 720p (60/59.94/50/30/29/25/24/23.98) 1080p (60/59.94/50/30/29.97/25/24/24sF/23.98/ 23.98sF) 4K UHD 3840×2160p (30/29.97/25/24/23.98Hz), 4096×2160p (24Hz) Package Included 1× Feelworld F570 monitor 1× Mini HDMI Cable 1× Sunshade 1× Hot Shoe Mount 1× F970 Battey Plate 1× 1/4 Screw Lock 1× Operation Manua...

-Titulo Original : VILTROX DC-90HD 4K HDMI Monitor Full HD 1920x1200 IPS 8.9 Clip-on LCD Camera Video Monitor Display HDMI AV Input for Canon Nikon DSLR BMPCC, Battery with Charger(Included) …-Fabricante : VILTROX-Descripcion Original: 8.9 inch 4K full HD monitor with 1920*1200 high resolution, tight pixel density and high brightness, produces excellent image quality and great visual experience for the photographer's professional needs. // Multiple Features: including Color Temperature Settings, False-color, Peaking Focus Assist, Histogram, Monochrome, Zooming Pixel, Safe Frames, Image Flip, Check Field, Pixel to Pixel ect. // The monitor has HDMI input/out, AV input, headphone jack and upgrading USB port to use for mirrorless camera/digital camera/ digital HD camcorder to display real-time HDMI video signal from camera. // Powered by AC adapter(NOT Included) or Battery. And Li-ion battery with battery charger are in package. Via standard shoe adapter, let you adjust several directions for this monitor and connect with DSLR Cameras, Video Cameras, Cameras, etc. // Wide view angle IPS LCD panel, great for live-view work. Removable sunshade can avoid the strong light in better viewing effect when monitor works and protect the screen when storage. // Size: Focus Assist False Color Histogram Monochrome Image Flip: Support Flip Horizontal/Flip Vertical Zoom (Auto,2x,3x,4x,5x) Safe Area Foldable protective sun shade CE, EMC, FCC, RoHS certification approved. DC-90HD monitor Resolution: 1920x1200 Input jack : HDMI, AV signal input Output jack : HDMI signal output. Software upgrade : USB upgrade port Aspect ratio: Auto/4:3/14:9/16:10/16:9/1.85:1/2.35:1/Full Audio: Speaker, headphone port 3.5 Safe Area: 80%, 85%, 90%, 93%, 96% Marker Type: 4:3/2.35:1/1.85:1 Dimension: 225 x 155.5 x21.5 mm Weight: 820g Power adapter Compatibility: DC 8V-18V Battery Voltage: DC 7.4V Capacity: 2200mAh Battery Compatibility: NP-F550 /F570 /F750 /F770 /F960 /F970 Viltrox DC-90HD monitor x1 F550 Battery x1 Battery charger x1 Sunshade x1 Type A -type C HDMI cable x1 Micro HDMI cable x1 Hot shoe mount x1 Cloth Bag x...
Mostrar del 1 al 23 (de 23 productos)
Páginas de Resultados: 1